Blog
Achieving Better Clinical Trial Outcomes by Strategically Targeting Neglected Patient Populations
By Ryan Brown
February 04 2022

As we kick off Black History Month, we reflect back on the recent Halloran Consulting Group Town Hall webinar and how it relates to Martin Luther King's quote "Of all the forms of inequality, injustice in healthcare is the most shocking and inhuman."
The trust that we put in medication and healthcare treatment as a society needs to be reciprocated with the assurance that all underrepresented populations, be they women, people of color, or the elderly, are served. The right representation in clinical trials helps to ensure maximum efficacy and minimal adverse effects, along with granting all populations the ability to make informed choices leading to better health decisions.   
As the Global Head of Diversity in Clinical Trials Business Unit & Diversity in Clinical Trials Foundation for Science 37, I participated in an enlightening dialogue with an impressive group of panelists for this webinar. Joining me were Michele Rhee (Vice President of Patient Affairs and Advocacy of X4 Pharma), Jocelyn Ashford (Senior Director, Global Patient Advocacy of BridgeBio), and moderator Rashida Challenger (Senior Consultant, Clinical Operations of Halloran Consulting Group).
While all of my distinguished colleagues come from varying backgrounds, we share a great deal of common ground when it comes to our desire, drive, and dedication to achieving Diversity, Equity and Inclusion (DE&I) and to truly breaking the boundaries that exist in our pursuit to procure bias-free clinical trial outcomes. In order for DE&I to work there must be an intentional, purposeful, driven effort that applies across the entire ecosystem. This webinar's intent was to share tips and insights, along with practical methods and means to achieve this goal.
The panel discussed how legislation defines the goals for inclusivity with executives setting the tangible plans and measurements to help ensure it. Moving legislation along with real action helps to accelerate the pace of technology adoption and to ensure true progress.
These goals must go beyond inspired discussions. To truly forge forward, regulations must create an expectation of inclusivity to solve treatment problems for the communities that are most in need. Guidelines must be set so that those most affected by certain conditions can trust that they will not only be represented, but positively impacted.
As these studies are designed, executive boards and sponsors need to ensure that they address all requirements upfront with an inquisitive approach that includes laser focus on every aspect of DE&I from the very start. This intention must be there from the genesis of the project. 
Michele was on point when she shared with us some astute observations, noting that good intentions don't really matter when striving to attain these goals. Commitment has to be shown in decisions and actions, not just in general conversation. True change can only really come about with a full team effort. Therefore, commitment to these guidelines needs to be set at all levels. Companies, from sponsors to vendors, must set goals to make sure that there is a thorough understanding of how to make the connection to drive the participation that's needed. 
Screening criteria should strive to be relevant and scientifically accommodating while remaining inclusive. Obstacles as obvious as language barriers and cultural differences are sometimes overlooked and fail to be addressed. 
The panel discussed the fact that issues such as these can be remedied by engaging advocates and partnering with those who share a "people first" approach. When starting with an outlook that puts community outreach first, it permeates all levels, thereby building relationships that are all founded on trust throughout the organization.
Sponsors must be mindful of having meaningful engagement with diverse populations in order to generate retention. Advocacy organizations can be brought into the clinical design process to aid in incorporating diversity planning, to help bridge the gap, and to develop enduring trust. Meaningful engagement, using an accepting and invested approach that shows respect and admiration for a patient's uniqueness, well-being, and culture can help to develop a connection with them that is more likely to be retained. 
As part of this approach, stringent evaluation of the methods used to interact with patients is important. Making them feel that they are the most valuable part of the process is key. A great deal of this can be accomplished by simply being thoroughly prepared. A disease-informed approach, taking the time to listen and understand behavioral insights, and having experience and knowledge of the science behind those insights are effective methods in putting the patient first.
Technology, as always, can also play a pivotal role. It can be helpful or harmful, depending upon the knowledge one has of their patients and the approach taken. It must be accessible, adaptable, and usable for all populations, and must be designed to be experienced as a full-scope 360-degree comprehensive tool that adapts to the user's life. It must not just meet the user where they are, but continue to innovate to always remain inclusive in the future. It cannot confuse or alienate. It must include rather than exclude by breaking down barriers, as opposed to creating them.
Developing goals, planning ahead, maintaining relationships with sponsors, and creating criteria that is – first and foremost – inclusionary, were all great takeaways from the panel's discussion. Assumptions can be detrimental, and again, preparation is key. 
To ignore thorough DE&I preparation comes at a high cost. The costs are delays in recruiting, and potentially having to do a study all over again. But beyond those financially-related concerns, to ignore DE&I preparation is to face an even higher stakes proposition. At stake is the care of people. At stake is ignorance of the danger of certain medicines on certain populations. At stake is life and death. This is a risk that Science 37 is not willing to take.
Having conducted numerous clinical trials, Science 37 has been recognized by the FDA for trailblazing work, which informs the agency's guidance. With our metasite, sponsors and CROs can add a decentralized or virtual study arm to any study. This supplements brick-and-mortar site strategy, expands the reach of clinical trials, increases patient reach, and accelerates study timelines. 

Learn more about our work to eliminate health disparities in underrepresented communities through our patient-centered approach to clinical research, here.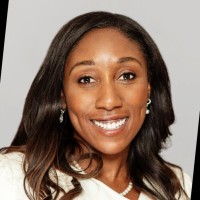 Ryan Brown
Global Head, Diversity in Clinical Trials Business Unit & Diversity in Clinical Trials Foundation, Science 37