Blog
Decentralized Clinical Trials: Why They Matter
Author: Darcy Forman, Chief Delivery Officer, Science 37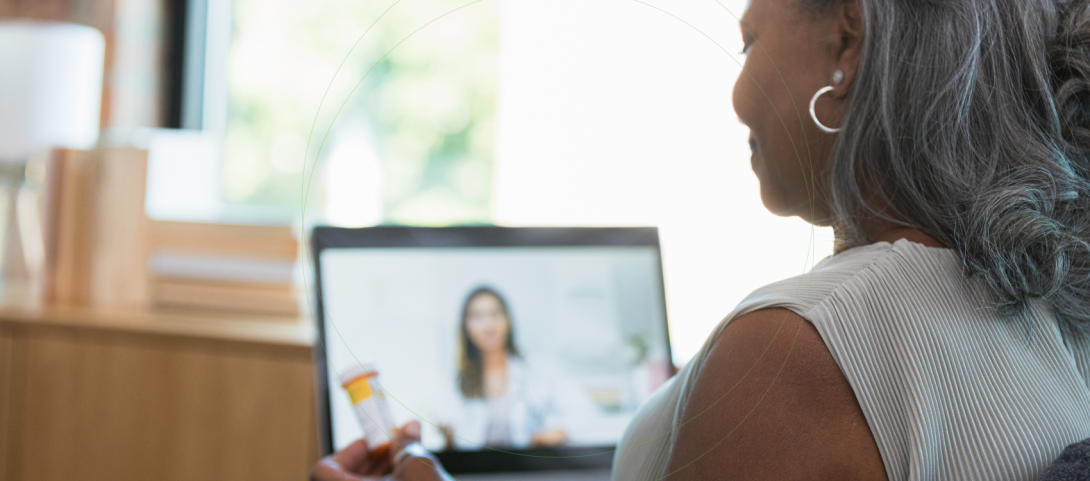 In the past few years, the clinical trial industry has witnessed a shift with the inception of decentralized clinical trials (DCT). This approach is more than just the use of eConsent or eCOA technology. It is a move towards patient-centricity and accessibility.
In this post, we explore the concept of decentralized clinical trials, highlight their advantages, and provide examples of how decentralized trials are changing the landscape of clinical research.
By embracing the use of mobile nurses, telehealth investigators, remote visits, and expanding beyond traditional research sites, DCT is creating a new era of patient empowerment and transforming the way clinical trials are conducted.
What are Decentralized Clinical Trials (DCT)?
Decentralized clinical trials (DCT) represent a departure from the traditional model of conducting trials primarily in brick-and-mortar clinical settings. DCT uses technology and trained personnel for remote clinical trial conduct, ultimately reducing the need for frequent in-person visits.
A virtual site is a type of decentralized trial offering that allows patients and providers to access clinical trials, regardless of location. This technology combines eConsent, eCOA, Telemedicine, and Connected Devices/Wearables. It also leverages mobile healthcare, telemedicine investigators, and community clinics when needed.
This combination allows patients to be enrolled and seen in the comfort of their own homes rather than co-located to a traditional site.
Using a virtual site, patients can perform most of the functions needed in a clinical trial from an app that can be downloaded onto their phone. Patients can use the application to enroll in a study, schedule telemedicine appointments with investigators, and input patient data. The data includes eCOA and ePRO information.
A mobile nurse and/or community-based clinics can also be integrated where vitals or other services are involved. Medical professionals visit patients at home for services. Community-based clinics provide study procedures like diagnostic imaging, which cannot be done at home. This holistic approach improves patient recruitment, retention, and diversity—allowing for faster enrollment, higher patient retention, and increased diversity.
Virtual sites have the potential to access a large provider network. This helps to identify and enroll patients who would not normally have access to clinical trials. Providers who are part of the network can refer their patients to clinical trials. This increases the chances of patient enrollment.
In addition, some healthcare providers can be onboarded as sub-investigators with robust training, onboarding, and oversight.
Implementing a virtual site should not require a Sponsor or CRO to change any current contract in place. They can be deployed alongside existing operations, such as the current brick-and-mortar sites contracted, investigators, KOLs, datasets, EDC, eCOA, and more—within a single 1572. Virtual sites can also be deployed quickly, in fact, Science 37 has launched its Rescue Metasite in as little as eight weeks.
The benefits of decentralized clinical trials are important, as DCT ultimately brings trials to the patient regardless of location. Key benefits include:
Increased Patient Participation—Remote clinical trials eliminate geographic barriers, enabling broader patient recruitment and participation. Patients can join trials regardless of their location, expanding the pool of potential participants and enhancing the diversity of study populations.
Enhanced Patient Experience—By reducing the burden of travel, virtual trials enhance patient convenience, leading to improved retention rates. Patients can participate from the comfort of their homes reducing the impact on their daily routines.
Real-time Data Collection—Technology-enabled solutions facilitate the collection of real-time data directly from patients. This makes data more accurate and timely. Wearable devices and mobile applications (with the support of telemedicine investigators) enable seamless data capture, empowering researchers to make informed decisions promptly.
Faster Startup Times—Decentralized clinical trials reduce the number of research sites needed for a clinical trial, enabling faster startup times. Additionally, shorter recruitment timelines and reduced drop-out rates contribute to faster and more efficient clinical research.
The FDA's draft guidance on decentralized clinical trials was released in May 2023. This has increased the momentum for DCTs. The draft guidance acknowledges the benefits of DCT to enhance patient participation, improve data quality, and streamline the clinical trial process. By providing clear recommendations and regulatory considerations for implementing DCT, the FDA has signaled that the time for embracing this innovative approach is now.
The FDA draft guidance emphasizes the importance of flexibility, adaptability, and patient-centricity in designing and conducting decentralized clinical trials. It recognizes the value of virtual visits, direct-to-patient drug delivery, and electronic data capture in enabling decentralized trial operations. This regulatory support provides a solid foundation for clinical trial sponsors, investigators, and technology providers to collaborate and leverage the full potential of DCT to drive meaningful advancements in clinical research.
With the FDA draft guidance on DCTs and the recent recommendation paper on Decentralized Clinical Trials by the EMA, clinical trial sponsors can navigate the regulatory landscape with confidence, accelerating the adoption and implementation of virtual clinical trials.
The expectation is that remote and hybrid clinical trials will become the and will be incorporated early in clinical trial protocol design.
How the Science 37 Metasite Powers Decentralized Clinical Trials
The concept of decentralized clinical trials has transcended beyond technological elements. It now enables a complete virtual site experience.
Unlike traditional DCT technology vendors, Science 37 delivers a virtual site, the Metasite™, where patients can participate in clinical research from home (or anywhere). Powered by a unified platform, the Science 37 Metasite orchestrates the end-to-end clinical trial with all data capture, bridging the gap between virtual and in-person interactions.
By delivering a virtual site that replicates the functionalities of a physical clinical site, Science 37 ensures that patients feel connected, supported, and cared for throughout their participation in the trial with seamless communication between participants and telemedicine investigators.
This holistic approach not only enhances patient engagement but also enables researchers to closely collaborate with patients, fostering a strong sense of partnership and trust.
The Science 37 Metasite supports a vast range of therapeutic areas, including oncology, dermatology, infectious diseases, cardiology, CNS trials, and more, enhancing patient experiences, improving data quality, and ultimately accelerating clinical research.
Real-life case studies demonstrate how decentralized clinical trials can improve patient experience and data quality. Such trials can have a significant impact on both.
A biopharma company undertook a prospective Phase III clinical trial to evaluate the efficacy of a drug in treating a rare and serious vascular disorder. Although the investigational drug had already obtained approval for this indication in Europe, Federal regulations required the company to conduct an additional clinical trial to establish its effectiveness before marketing it in the United States.
The study's protocol entailed monthly assessments spread over a three-and-a-half-year follow-up period. Assessments conducted in traditional clinical research sites would have been a significant burden for patients. This could have caused issues with recruitment and retention.
To address these challenges and streamline the trial process, the clinical trial sponsor partnered with Science 37 and implemented the Metasite. The Metasite served as a comprehensive solution, orchestrating the trial workflow with its unified platform. Virtual visits with oversight by telemedicine investigators reduced patient burden, ensuring high-quality data capture.
To ensure patient convenience, study medications were shipped directly to the patients' homes. Mobile nurses, under the supervision of a telehealth investigator, administered the medications, guaranteeing proper oversight and adherence. Patients recorded their progress and any relevant events in an electronic patient diary, enabling real-time data access for the sponsor throughout the study.
The implementation of the Metasite changed the trial experience for patients with a rare cardiovascular disease. By eliminating the need for frequent in-person visits and providing remote access to study procedures, the decentralized approach significantly reduced the burden on participants. Moreover, it allowed for seamless data capture, ensuring high-quality, compliant data for the sponsor's regulatory submission.
Through the Metasite, patients were empowered to participate in the clinical trial from the comfort of their own homes, eliminating geographical barriers and enhancing patient engagement. This innovative approach not only facilitated the collection of valuable data but also contributed to a more inclusive and diverse study population. The case study described above exemplifies the remarkable potential of decentralized clinical trials in enhancing patient engagement and improving data quality.
Decentralized clinical trial methods, like the Metasite, provide a new approach to clinical research. This approach brings a new era of patient-centricity, efficiency, and convenience. Science 37 enables clinical research sponsors to break down barriers and expands the reach of clinical trials, paving the way for more inclusive and robust clinical research.