Blog
The Heart of a Researcher: Science-Centered Nortorious Coleman-Taylor Highlights the Importance of Black History Month
By Nortorious Coleman-Taylor
February 10 2022

Every February, Black History Month provides us a unique opportunity: It's our chance to take pause and honor, recognize and celebrate the many past, present and underappreciated achievements of the Black community. 
February also provides us a platform: To strengthen our advocacy for equity, further advance our aim for accessibility, and acknowledge the work left to do as we, collectively, strive toward a more just and equitable world. 
Learn from the Past. Advocate for the Future
In a special Learn from the Past. Advocate for the Future blog series, Science 37 will share the stories about what makes us great—our people. 
Every day, our teams show up for sponsors, investigators, patients, and each other.  Some are scientists, some technologists, and others are patient coordinators, but no matter the area of expertise, we're united in our aim: To make research easier,  more accessible, and more representative for all.
This week, we sat down with Nortorious Coleman-Taylor, manager of Clinical Quality Assurance to discover what drives her and how her science-centered approach motivates a desire to honor those from the past and build on the foundation they create for all of us. 
+++++++++++++++++++++
As a first-generation college student, I was like most kids picking from a career path that you know as a child; you're either a doctor, a lawyer, or a school teacher.  For me, Nortorious Coleman Taylor, I was going to be a doctor.  
And I had that thought, right up until I started my first internship and hated it. It was in the halls of the hospital that I realized doctors didn't do a lot of the things that I was interested in. They did more symptom management and diagnosis after the fact. 
I wanted to focus on prevention and working to help people avoid poor health. I went back and I talked to my advisor, Dr. Isabella Finklestein, a true pioneer and advocate for underserved populations and healthcare access. I can still remember her comment, "Well, what about research?" And from that day, it opened up to a whole new world. 
DISCOVERING CLINICAL RESEARCH:
I went on to get a Bachelor's degree in science and went on to grad school. On the road to becoming a Ph.D. student in neuroscience, studying cocaine addiction and relapse behavior, I had another realization: The isolated environment of lab research wasn't for me either. I wanted to interact with people. That is how I found clinical research. I completed school with a Master's degree and got a second master's in clinical research. 
I started my clinical research career at the Medical University of South Carolina working with AIDS populations, trying to find areas with high concentrations of patients with high viral loads and explore whether the higher rates for infection were based on socioeconomic factors or if it was because the patients didn't have access to a doctor. We'd try to cure it no matter what the reason.
Prior to working at Science 37, I worked at Duke University.  Even before the pandemic hit, I was leading a research study to streamline and minimize patient visits. It was a three-part visit and I wanted to eliminate one of the visits completely. I figured out how to do everything electronically, and ship them out the kit so the patient didn't have to come into the office. Once I came across Science 37, it seemed like a good fit -- helping to remove the barriers to participating in research. It was exactly what I had been trying to do.
STUDYING OUR PAST:
Black History Month is really important to me for a number of reasons. The first: We're not as far removed as we like to believe from the systemic racism toward the Black community.  We may think it was many, many, many moons ago, but there are people alive, still to this day, who stood with Martin Luther King Jr. and others and it's important to give people their flowers now while they're still here, and not let their name and efforts be in vain. They worked hard to create, and provide paths for Black people to be able to just get further in life, whether that's via the type of career that they had, or just being a civil rights activist for the community. I think everybody has a legacy that should be told to the world. Everybody has a story to tell. And it's important that other people know. Some are lesser-known stories that acted as a catalyst for some of those bigger ones.
The second reason this month is important: We need to continue our efforts for more equitable access. So often there are studies that don't have requisite Black representation within the study. There are drugs and treatments in which race does play a factor. Or the drug could have some confounding underlying condition that affects the patient differently because they are Black. We need to know right away instead of waiting until the drug comes out to market. 
ADVOCATING FOR THE FUTURE:
It is important to increase the representation of Black people and minorities in general research as participants and yes, there are barriers; the community can be fearful of what's going to happen to our data. But that's what motivates me: I want to be somebody who bridges that gap. I want to make sure we continue to advocate for the Black community, increasing their ability to participate and enabling more equitable approaches.
Read more inspiring stories from our Black History Month series, here.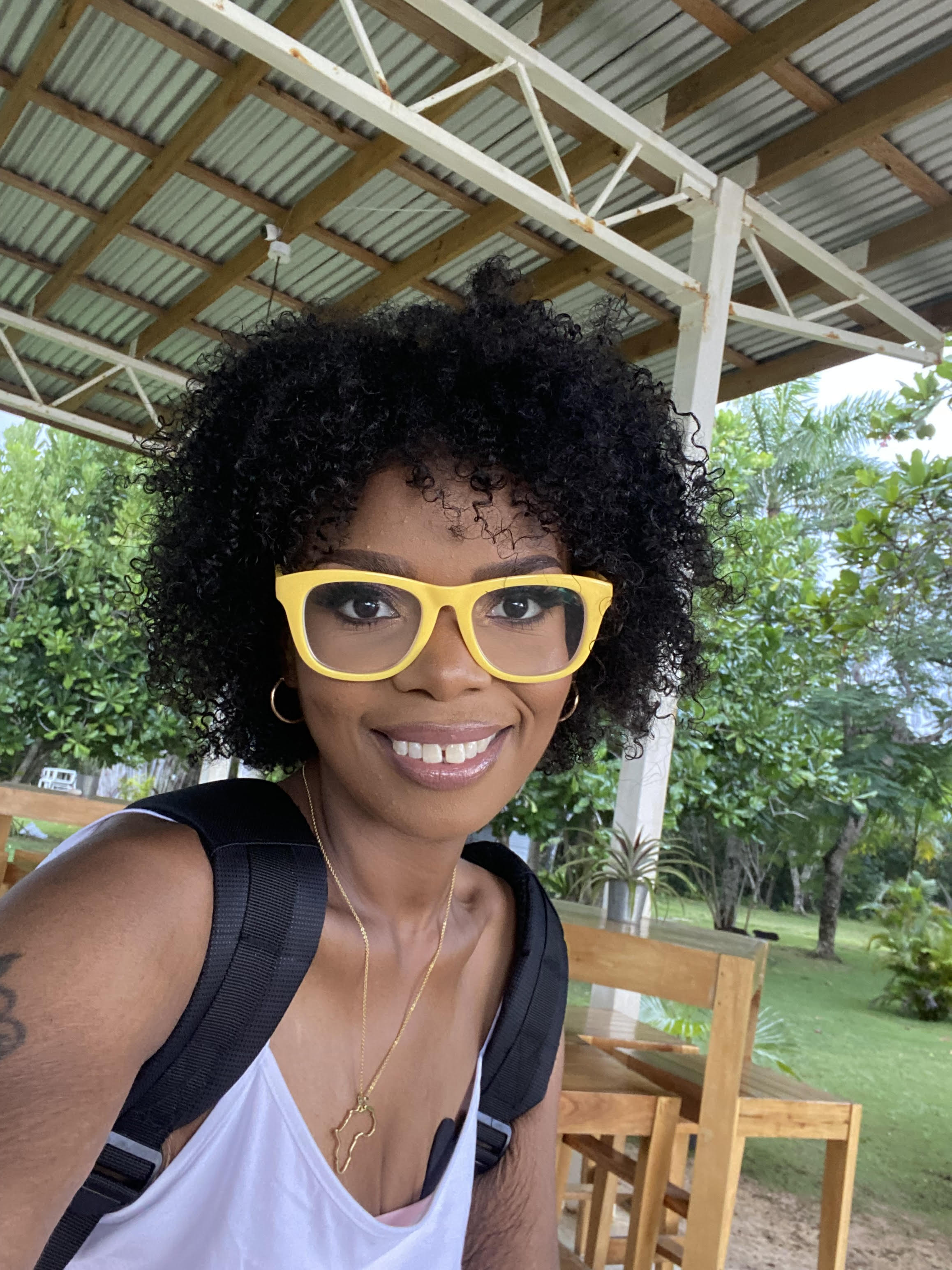 Nortorious Coleman-Taylor
Manager of Clinical Quality Assurance, Science 37