Blog
Motivated by the Urgency for a Better Way: Researcher, Joannie Hayes's Background Fuels Her Work and Reflection on Black History Month
By Joannie Hayes
February 15 2022

To honor Black History Month and champion a more equitable path forward,  Science 37 will share the stories about what makes us great—our people in our special Learn from the Past. Advocate for the Future blog series,
Every day, our teams show-up for sponsors, investigators, patients and each other.  Some are scientists, some technologists, and others patient coordinators, but no matter the area of expertise, we're united in our aim: To make research easier,  more accessible and more representative for all.
This week, we sat down with Joannie Hayes, manager of Clinical Research Coordinator to hear her story and learn more about what motivates her urgency for a better way to clinical research and the role she plays to fuel more inclusive clinical trials.
++++++++++++++++++++++++++++++++++++++++++++++++++++++++++++++++++
I'm Joannie Hayes and I'm excited to contribute to this blog series because representation matters—it's at the core of my story and it's what motivates me everyday.
My story starts on Wadmalaw Island in South Carolina, where I grew up.  A tiny, rural, barrier island, just outside of Charleston, it's a quiet place, that's importantly, part of the Gullah-Geechee corridor.  As direct descendants of West African slaves brought to work rice and indigo planatations, the corridor recognizes the significant story of its people, expressesed through language, food, and music. 
The corridor's cultural traditions have influenced nearly every aspect of Southern life. Shrimp and grits, for instance, has its roots from Gullah-Geechee people. This cultural perseverance is so ingrained in me.  It's one of the reasons Black History Month is so important: It's not enough to simply learn about Black history. It's about truly understanding the vast, unknown, and underappreciated contributions, and how those contributions have woven themselves into all sorts of different aspects of our lives. 
The region also holds personal significance for me, as the population has a very high incidence of sickle cell disease. Prior to Science 37, I worked for almost seven years on sickle cell research.  While sickle cell disease is one of the most common inherited blood disorders and it's been known for more than 100 years, when I started working on it in 2015, there was only one FDA-approved drug for the treatment—the direct impact of underrepresentation in clinical research. Today, there are now four FDA approved drugs for sickle cell disease. I was a research coordinator on two of those trials. 
I'm proud that I contributed directly to something that improved the lives of this patient population and I'm proud to say I'm from Wadmalaw Island, because that's the heritage, tradition, and foundation I get to stand on. 
FUELED BY SCIENCE:
After Wadmalaw Island, I went to Florida A&M University in Tallahassee, earning my bachelor's degree in biology and a master's degree in clinical research from the Medical University of South Carolina. I've always been interested in clinical research. I love that asking questions would generate more questions. I really embraced perpetual discovery; always having something new to learn drives me. 
At Science 37, I'm a Clinical Research Coordinator. Currently, I'm working on a blood-based assay screening study for colorectal cancer (CRC). Health advocates often coin CRC as the disease no one has to die from. With an early detection screen, CRC is preventable, treatable and beatable. However, CRC remains the second-leading cause of cancer-related death. It also disproportionately affects the Black community where the rates are the highest of any racial/ethnic group in the U.S.   
Working on a non-invasive screening to enable early detection for CRC is particularly important to me as my father passed away from lung cancer five years ago. I'm happy to be a part of a project that could possibly help with improving that early detection. I also enjoy seeing the breadth and diversity of patients who are able to participate. It's encouraging to me that participation is made available to so many people that may not have that access otherwise.
This is what attracted me to Science 37—being able to bring clinical trials to where patients are. I've seen firsthand patients who could have benefited from a trial and declined participation because they don't have transportation to get to-and-from the study site, or they're not able to take-off from work to make the study visits.
We are helping eliminate some of those barriers to participating in the clinical trial. To me, removing those barriers means improved representation in these clinical trials, which leads to better conclusions from the trials and improved outcomes for the patients that need it most. 
REPRESENTATIONS MATTERS:
More than just February, recognizing Black history provides all of us with an opportunity to better understand the contributions Black people have made to clinical research, science, medicine, and in nearly every aspect of our lives. Better representation leads to better science and ultimately, a better world. Once the weight of representation is fully understood, it acts to drive a sense of urgency to enable more representation, both now and and in the future. 
After my father passed away, I adopted and am now raising my ten year old sister.  A big part of me coming to Science 37 was the opportunity to be more present with her and encourage the curiosity that our dad instilled in us both. I also wanted her to see the role I play in helping enable access to clinical research. I bring a unique aspect to my work based on my cultural heritage and my experiences. There's value in that. The same is true for more inclusive and improved representation: Having more voices, more unique voices at the table, there's value in that. I'm grateful for the opportunity where I can make an impact on the lives of patients and still get to be a sister-mom to my little sister. 
One thing that my dad used to say:  "You can find joy anywhere, if you're willing to look for it". Once you start to see the beauty, you appreciate it more around you. For me, it's the same way with Black History Month. Once you understand the importance, it broadens your view, you see it and appreciate it even more.
Read more inspiring stories from our Black History Month series, here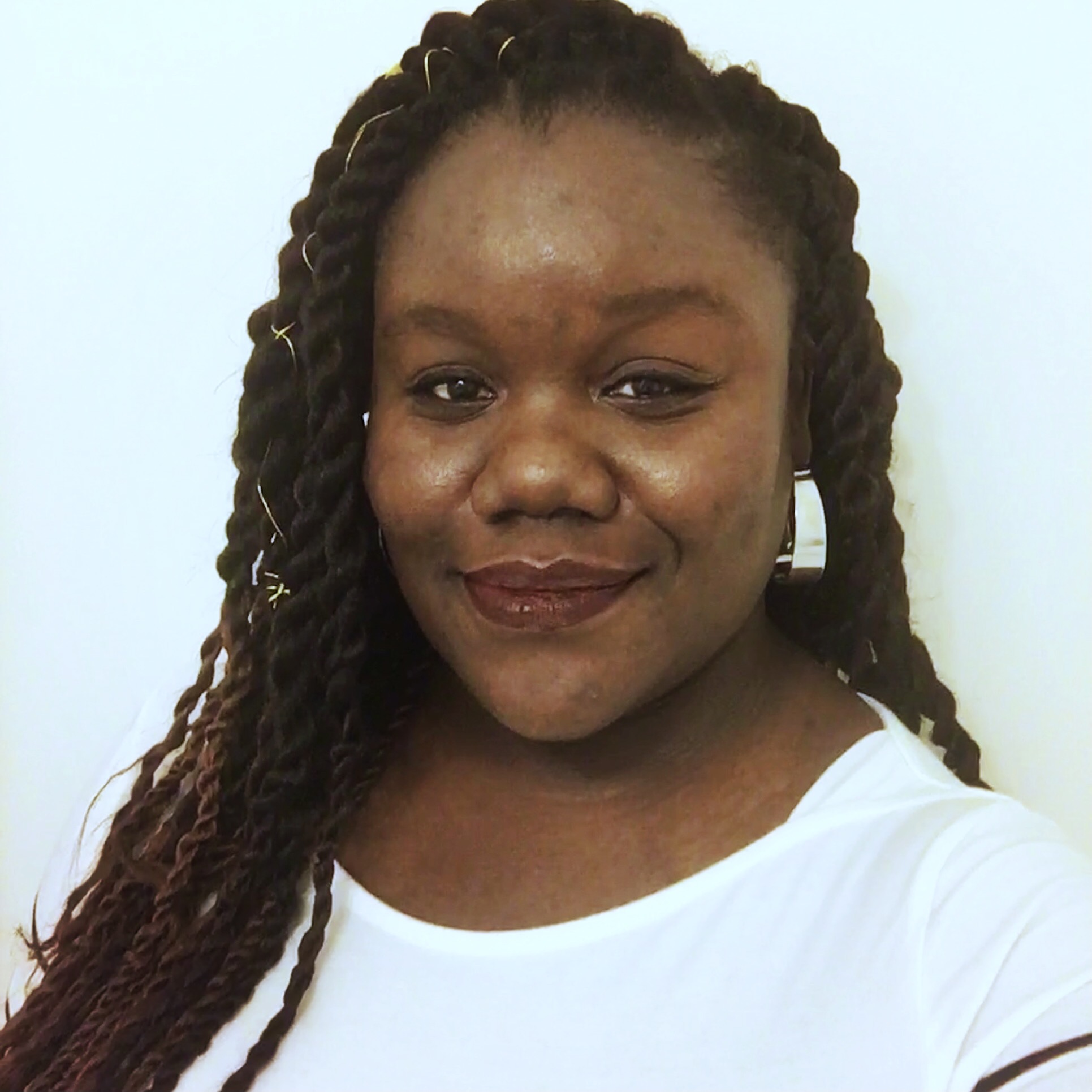 Joannie Hayes
Clinical Research Coordinator, Science 37