Blog
Scientist Turned Advocate: Ryan Brown Shares Black History Month's Dual Importance
By Ryan Brown
February 08 2022

Every February, Black History Month provides us a unique opportunity: It's our chance to take pause and honor, recognize and celebrate the many past, present, and underappreciated achievements of the Black community. 
February also provides us a platform: To strengthen our advocacy for equality, further advance our aim for accessibility and acknowledge the work left to do as we, collectively, strive toward a more just and equitable world. 
In a special Learn from the Past. Advocate for the Future blog series, Science 37 will share the stories about what makes us great—our people. 
Every day, our teams show up for sponsors, investigators, patients, and each other.  Some are scientists, some technologists, and others are patient coordinators, but no matter the area of expertise, we're united in our aim: To make research easier,  more accessible, and more representative for all.
To kick off the series, we sat down with Ryan Brown who leads the Diversity in Clinical Trials business unit to learn more about what motivates her every day about her work and why is this month, and every month, important in her pursuits of equality.
+++++++++++++++
I was excited to be asked to contribute to this series Learn from the Past. Advocate for the Future for two reasons: 
The first: Black History Month is important, for me, as it's our opportunity to express appreciation and gratitude for the numerous contributions from countless Black folks that have come before me. Their sacrifices, ingenuity, and persistence have enabled me to stand on the shoulders of giants to be of service to the world around me. It is a month of inspiration.  It is a month of celebration.
The second: Black History is more than a month; while we are creating history every day, Black History Month also is a stark reminder there is still much for all of us to do. And I'm happy to lend my voice and act as an advocate as many hands make light work of the challenges that continue to persist today.
In fact, that's what motivated me to join Science 37: There is so much that we can do, together, to connect in meaningful ways with the communities we serve such as underrepresented patient populations or providers in rural areas. Through the power of our Operating System, we're able to level the playing field and improve access to cutting-edge treatments for patients who need it most. 
You see, for me, clinical trials are personal. I've had immediate family members participate in a clinical trial. After witnessing the positive impact the study had on their lives and for countless others—it fueled me. I want to dispel the notion that people of color don't want to participate in studies. 
The truth is WE do if we're confident in our health care professionals, have access to a trial, and have an opportunity to properly educate ourselves. So I put my years as a bench scientist to work and joined a clinical research organization to help advance the aim to make clinical research more representative.  
My self-determination to make a difference comes from my family.  I have deep ties to Kentucky. It's where my great- great grandfather James Coleman purchased our family farm, Coleman Crest, in 1886—it's still operational today—after initially tilling the land as a slave. His brother William D. Coleman chose to emigrate and went on to become the President of Liberia. (Learn more about the Coleman family farm here.)
Their self-determination, willpower, and faith fueled my quest to become a Chemist at Kentucky State University an HBCU, and later the University of Kentucky to complete my graduate studies. Their collective stories underscore the power of community to transcend the darkness. Tat inspires me and the work that I do at Science 37 as I collaborate with colleagues from every facet of the organization diversity touches every aspect of our organization in our shared commitment to improving access for any patient, any provider, anywhere.  
Through our work, we're making meaningful ties with the community. I'm very proud of the recent work we did with Women of Color in Pharma, the International Children's Advocacy Network (iCAN), the National Urban League, and the Colorectal Cancer Alliance. 
Our community work aligns with Black History Month and the important role February has in raising awareness: This beautiful mosaic of the United States wouldn't exist as we know it had it not been for the contributions of Black people. Black History Month isn't just for Black people, it's for all of us to acknowledge and celebrate it is our collective history as human beings.
Later this month, we're doing more of this community work in an event we're sponsoring in collaboration with Blackdoctor.org and the George Floyd Memorial Center Foundation (GFMC). We're hosting a discussion on Blackdoctor.org's Facebook Live on February 24, 2022, focused on mental health and stigma that impacts Black community.
I continue to be moved and motivated by the work I do every day in leading our Diversity in Clinical Trials business unit. Our experienced teams are reaching communities and providers who are so often overlooked and in doing so we're improving equity and diversity in clinical trials.
Learn more about our Diversity in Clinical Trials business unit, here >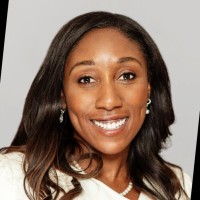 Ryan Brown
Global Head, Diversity in Clinical Trials Business Unit & Diversity in Clinical Trials Foundation, Science 37