Our News
Science 37® Named to 2020 CB Insights Digital Health 150 List of Most Innovative Digital Health Start-Ups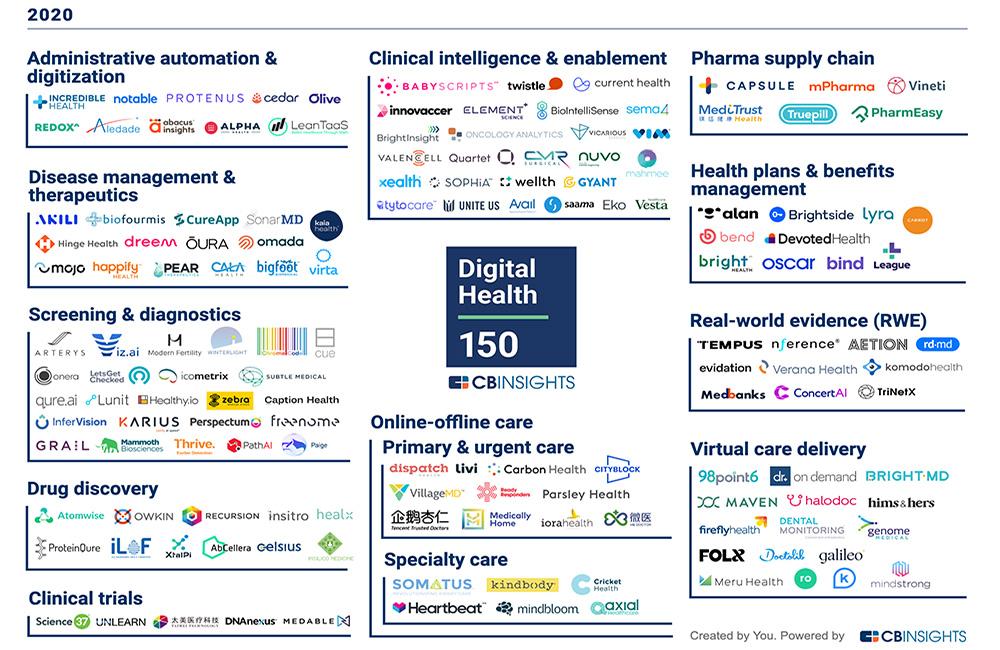 Science 37, the industry leader in decentralized clinical trials, has been named to the Digital Health 150, CB Insights' annual ranking of the most promising digital health companies in the world. Selections are made from a pool of more than 5,000 companies based on several factors, including market potential, tech novelty, partnerships, and the competitive landscape.
The 2020 Digital Health 150 cohort highlights startups that are reimagining the lines of the traditional healthcare experience across 12 categories, from virtual care delivery and clinical trials to drug discovery and specialty care. 
"We're pleased to be included in the Digital Health 150," says David Coman CEO of Science 37. "The designation acknowledges our unrivaled leadership in orchestrating virtual or decentralized clinical trials, powered by the industry's first and only comprehensive platform purpose-built to execute and manage virtual trials," says Coman. 
"This year's Digital Health 150 is our most global ever, covering the best private healthcare companies from 17 countries. Beyond geographic diversity, these companies are innovating across the entire healthcare value chain, spanning technologies that benefit pharma & biotech companies, to payers, hospitals, insurers, and more," according to CB Insights CEO Anand Sanwal. 
Science 37 has conducted more fully decentralized, interventional clinical trials than any other organization—all the way from protocol design to database lock. Coupled with its telemedicine and home health network, Science 37 enables ubiquitous coverage virtually anywhere around the world.