Blog
Working with Native Americans to Navigate the COVID-19 Crisis
NOVEMBER 24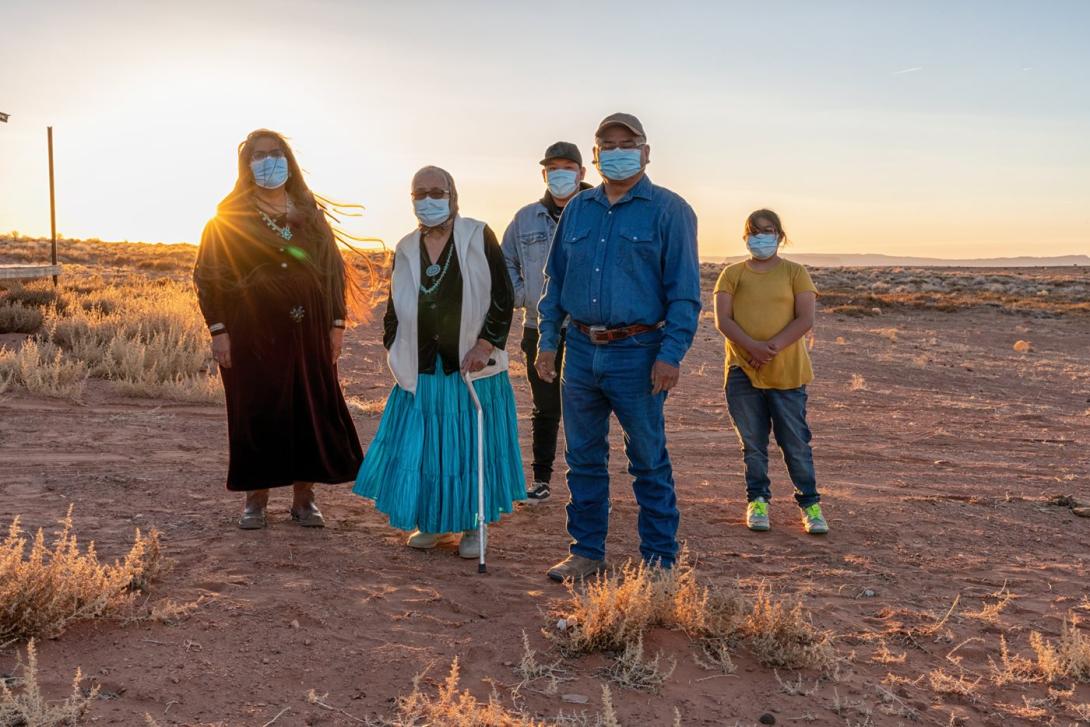 This Native American Heritage Month, we strive to raise awareness on how we can help achieve health equity for #American Indian, #Alaska Native, and #Native Hawaiian communities. Here, we take a look at how the COVID-19 crisis has highlighted long standing inequities in this country, as well as the honorable, and increasingly successful fight to overcome them.  

Native Americans have suffered a long history of neglect from outside researchers conducting evaluations in their Native communities. In many cases studies in Native communities have betrayed Native members' trust because the researchers failed to conduct the studies in a collaborative, transparent, and respectful manner. Because of this history, conducting research, which is required by many Federal funding sources, can pose many challenges and participation from Native Americans can be hard to achieve. 

A recent National Institutes of Health (NIH): Intramural Research Program (IRP) study found that the number of American Indian/Alaska Native enrollees in their clinical studies is only 1% of all participants. This means that the Native American communities are often left unrepresented when clinical research studies are being performed, which can lead to further health disparities within that community. This means Native American communities cannot or do not have access to potentially life changing clinical trials and their treatments. Also, studies are left without reliable data on the effect a particular drug can have on the Native American population. 

We already know from broader demographic health research that the American Indian/Alaska Native communities are more likely to develop, and die from, chronic health conditions such as cirrhosis, diabetes mellitus, liver disease, and lower respiratory disease. This makes the need for improved relationships between health officials, researchers and the Native American communities all the more important. This is especially relevant right now as these underlying health conditions can put people at increased risk for severe illnesses such as COVID-19. So, what can be done to overcome the challenges that exist and gain back the trust from the Indian Nations?

Transparency is crucial in all aspects of research in Native communities. Determining how study results will be presented to the public and what roles community members will play in developing and reviewing reports and publications is an essential element that contributes greatly to the success of the research. Open, two way communication is required to ensure that the needs and perspectives of the Native American communities are taken into account. Lastly, education for both the researchers looking to engage with these Native Communities and the Native American communities being asked to participate is required to help both sides understand the plan, the process and, ultimately, the output of the research.

Taking these three elements into account, The National Institute of Health in the US (NIH), has created the All of Us Research Program, which has a special focus on engaging communities that have been left out of past research, in order to close information gaps and help increase health equity. It's their mission to accelerate health research and medical breakthroughs, enabling individualized prevention, treatment, and care for all. The program seeks to build one of the largest and most diverse biomedical resources in history, with 1 million participants nationwide.

"We have a real opportunity to help address underrepresentation in research and uncover factors that contribute to health disparities," states All of Us Chief Operations Officer Stephanie Devaney, Ph.D. "But we must go about things in the right way, [by working] in partnership with communities. For us, engaging in Tribal Consultation is a critical element in fostering the ongoing dialogue needed to achieve those goals."

While a disproportionately high number of Native Americans continue to go unvaccinated from COVID-19, this new, enlightened approach has led to an impressive success story. As of early November, 70 percent of tribal members living in Navajo Nation are fully inoculated, a significantly higher figure than the nationwide rate of 58 percent. [Source: https://www.beckershospitalreview.com/public-health/navajo-nation-faces-persistent-but-less-severe-covid-surge-despite-high-vaccination-rate.html].
How is a tribe that once had the highest number of COVID cases per capita in the world managing to get so many members vaccinated so quickly? It all comes back to transparency, open two-way communication, and education. "[It's part of] a coordinated effort between the Navajo Nation, the Navajo Area of the IHS and the tribal health organizations," explains Ramona Antone-Nez, director of the tribe's epidemiology center. "Public information officers from each entity are sending out consistent messaging, bolstered by strong support from both the president and Council."

Science 37 takes  a special interest in inspiring stories such as the one involving the Navajo Nation. We believe that inclusion of diverse populations in clinical trials is crucial and can only help to promote equity and ensure that candidate vaccines work in populations that need them the most.

Native American Heritage Month is just another opportunity for us to renew our vow to that mission and to ensure our commitment to serving diverse populations around the globe.

To learn more visit our Diversity in Clinical Trials business unit.