Blog
Embracing Virtual in Psychiatry Research
Author: Christopher Reist, MD, Medical Director, Psychiatry and Behavioral Science, Science 37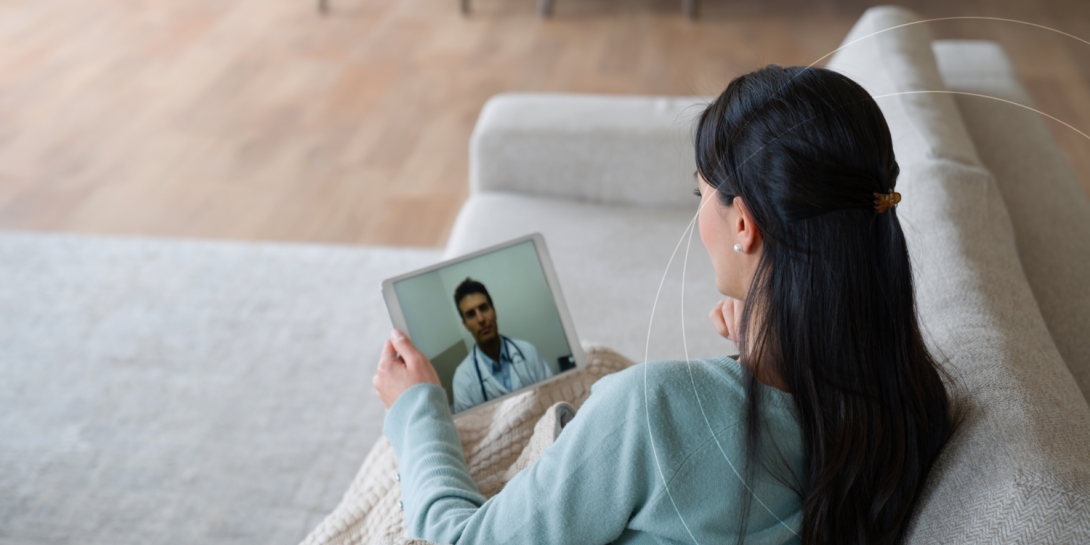 The field of clinical research has undergone a remarkable transformation in recent years, accelerated by the global pandemic. The emergence of decentralized clinical trials (DCT) has opened new doors for clinical research, enabling researchers to gather data more efficiently.
While this transition has been met with enthusiasm in many therapeutic areas, the world of psychiatry has approached this paradigm shift with a mix of optimism and caution. Science 37 has been the industry leader in virtual trials since well before the pandemic hit, and understands the unique needs of clinical research in psychiatry and how to operationalize virtual trials that benefit both patients and sponsors.
Why Virtual Works for Psychiatry Clinical Trials
Psychiatry research stands in a unique position to leverage the advantages of virtual clinical trial models. Typically, most, if not all, of the protocol activities required for psychiatric trials can be carried out in the comfort of the participants' homes.
Science 37 boasts unparalleled expertise in decentralized approaches, encompassing telemedicine visits, the deployment of mobile healthcare providers, direct-to-patient shipment of investigational products, and centralized rating from remote locations.
Additionally, Science 37 has been a trailblazer in integrating outcome assessments, ranging from questionnaires to more intricate ClinROs into decentralized studies focused on psychiatric conditions. This endeavor is facilitated by a team of experts, consisting of telemedicine psychiatrists, experienced raters, in-house mobile healthcare providers, and research coordinators, all seamlessly connected, informed, and harmonized through a unified platform.
Reliable Clinical Outcome Assessments Mean Trusted Results
One of the cornerstones of effective clinical research is reliable clinical outcome assessments. Science 37's research-experienced raters and psychiatrists deliver clinician-reported-outcomes with rigor and at scale.
This was demonstrated recently through a comparison with traditional sites for the primary, clinician-reported endpoint in a trial examining a potential new drug for treatment-resistant major depression. Rater performance across trial sites and Science 37's virtual site were analyzed by an industry-leading rater training and qualification company. Science 37's error rate (defined by errors in instrument administration and scoring) 11.5%, was roughly half the median error rate of traditional sites (22%).
Missing data is less of a problem with a virtual trial model as well, as all the data is held in a centralized platform. A team of consistently trained and easily accessible study coordinators and raters brings flexibility and convenience to trial participants' schedules. This minimizes missed ratings, leading to more complete data collection. Rigorously trained and calibrated raters combined with higher volumes per rater maximize the potential for consistent and timely data collection, promoting better reliability and insights.
Representing Real-World Patients for More Generalizable Results
Virtual sites cater to the needs of patients, especially those grappling with psychiatric disorders. The Science 37 Metasite™ provides a patient-centric trial experience that eliminates geographic barriers and fosters greater engagement. Patients no longer need to travel to clinical research sites; they can participate from the comfort of their homes, facilitated by a network of mobile nurses and virtual investigators. The ability to participate in the home can also help patients address stigma that might be a barrier to participation. This both enhances patient convenience and equips patients to easily provide the crucial data points necessary for research outcomes.
The diversity of patient populations is a critical aspect of clinical research. Science 37's study-specific multi-pronged recruitment strategies ensure the enrollment of patients who accurately represent real-world diversity, leading to better external validity for study results. By leveraging strategically targeted, omnichannel recruitment strategies, including patient advocacy groups, digital media, testing centers, healthcare provider partners, and retail pharmacy partners, Science 37 breaks down geographical barriers and accelerates enrollment. For example, in a recent study performed by Science 37, two-thirds of participants would not have participated had a traditional site been the only option.¹
Revolutionizing Treatment in Postpartum Depression
While telemedicine visits with expert psychiatrists, remote Clinical Outcome Assessments, healthcare providers' home visits, and direct-to-patient shipments of investigational products are everyday practices for Science 37, the potential of the Metasite continues to expand.
Consider a case like postpartum depression treatment, which previously required a 60-hour intravenous infusion confined to in-clinic settings, limiting its accessibility to new mothers. Science 37 collaborated with the sponsor to explore the viability of in-home administration. This groundbreaking approach facilitated in-home infusion administration through mobile, community-based nurses, offering newfound flexibility and convenience to new mothers. It not only improved their access to treatment but also demonstrated the potential to broaden treatment accessibility regardless of geographic constraints.
Leading the Way in Psychiatry Research
Innovative solutions are crucial for overcoming the challenges of clinical research today. In the world of psychiatric trials, the Science 37 Metasite is leading the way. By bringing the trial to the patient and reducing burden through virtual strategies, the Metasite has delivered faster trial startup times, expansive reach, and high-quality data. As a pioneer in the virtual site approach, Science 37 offers not just a new way of conducting clinical trials, but a transformative way of approaching psychiatric research—one that prioritizes patient needs, data integrity, and efficiency. To learn more about how Science 37 can operationalize psychiatry trials, visit https://www.science37.com/Resources/how-operationalize-psychiatry-trials-science-37-metasitetm.
¹Post-Trial Sponsor Survey