Blog
A New Clinical Leadership—The Agile Clinical Trial
By Drew Bustos
April 5 2022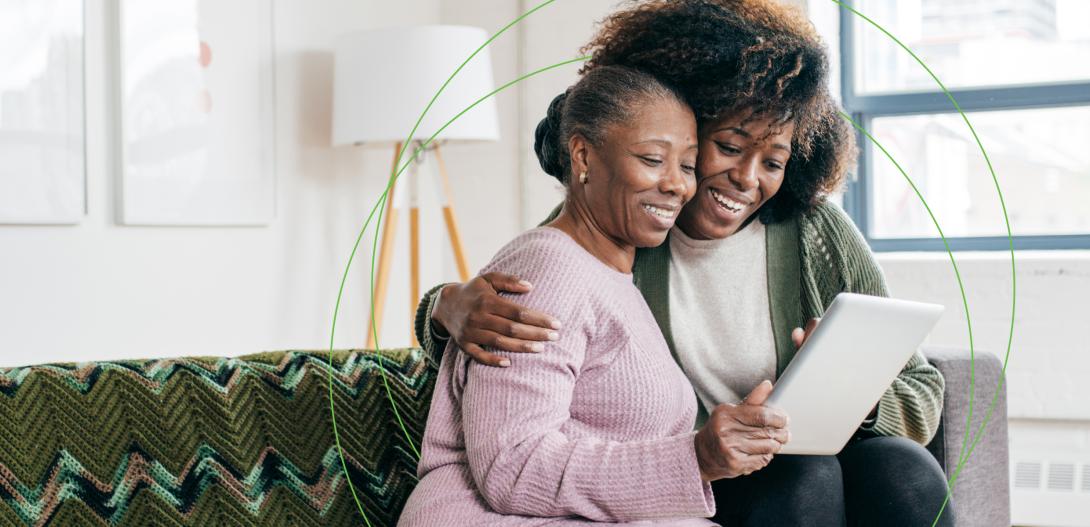 Industry leaders tout speed, flexibility, and data quality as drivers of success. 
The pandemic made decentralized clinical trials a permanent part of the research landscape. But now sponsors have to figure out how they are going to apply these agile models to future research.
In March 2022, Science 37 hosted a webinar, called The Agile Trial: A New Clinical Leadership, where experts from PWC, Boehringer Ingelheim, Regeneron and Impatient Health discussed the opportunities and challenges life sciences companies face in a future that will be defined by agile trial methodologies. 
During the event,  86% (of nearly 250 attendees) said they planned to host agile trials in the coming year. "It's not surprising," said David Coman, CEO of Science 37 and co-host of the webinar. "If you go to conferences today, almost all of the dialogue is around decentralization." 
Sponsors believe these hybrid models will deliver compelling benefits. A survey conducted by Science 37 found that 84% of sponsors believe agile trials enable faster execution, 80% say they enhance greater retention, and 71% believe they will reduce patient burden.
However, participants in the webinar reported that only 31% expect trials to be 'fully decentralized' in the coming year. For the rest, sponsors are planning hybrid models, which many experts see as the most practical way forward. Paul Simms, CEO of Impatient Health, noted that agile and hybrid trials have emerged as the model of choice across the industry as life sciences companies plan for the future. "They are learning what works, then taking the best innovations back to the patients."
In these trials, sponsors look for opportunities in the trial design to reduce patient burden and accelerate results through the use of an Agile Operating System. This includes unified technology, with centralized networks of mobile healthcare professionals,  local healthcare centers, and physicians to seamlessly accommodate patients throughout their care journey. 
When sponsors leverage agile technology to bring people, sites, and data together, it creates a unifying experience across all the investigators and patients, said Bari Kowal, SVP and Head Development Operations & Portfolio Management for Regeneron. "If you have a platform that can do this (rather than) cobbling together multiple different ways to reach a patient, it makes the trial easier to manage."
Agile planning
To access the full advantage of hybrid trials, sponsors have to begin the planning process with agile in mind. "The protocol has to be fit for purpose," said Uli Broedl, SVP, Head of Global Clinical Development & Operations Boehringer Ingelheim. Sponsors can't just retrofit a site-based trial into an agile environment. They need to plan ahead and work with regulators, site teams, and patients to identify the best trial format.  "To me, the secret sauce is collaboration and pre-planning," Broedl said.
This idea of the adaptable design represents a broader trend that is emerging from the decentralized trial conversation. Pharma companies are realizing that they can't just look through their portfolio of studies to identify which ones should be fully decentralized. Instead, they need to ask themselves which elements of decentralization they can use to access more patients, accelerate enrollment, improve diversity and engagement, and increase the quality of data.
When sponsors take this approach, they can find opportunities to enhance their trial plan, "In some cases, there might be an opportunity to accelerate enrollment and recruitment," noted Anup Kharode, partner, Life Sciences R&D for PwC. "In other cases, there may be an opportunity to improve the patient experience."
That could include offering patients options about how they want to engage with sites and investigators, rather than pre-determining how every interaction will occur. "Giving the patient a full choice I think is a truly agile trial," Broedl said.
It could also include a combination of traditional sites with a Metasite™ (a Science 37 virtual site), which would give sponsors the flexibility to reach millions of patients who never participate in trials due to their location. "Making it easy to get procedures done at any point of care system could ultimately drive a more efficient clinical trial," Coman pointed out. "Having that level of flexibility is extraordinarily important."
When sponsors look at agile trials through that lens, they can build the trial around both patient and study needs to generate the best experience for all stakeholders involved. "It's finding that balance between patient centricity and getting the data you need to make a great scientific judgment," Kowal said. "To me, that's what an agile focus is."
To learn more about The Agile Clinical Trial, access the webinar recording here.
Drew Bustos
Chief Strategy and Marketing Officer, Science 37