Blog
New Diversity Reporting Imperatives For Clinical Trial Sponsors By Lawmakers & Regulators
By Drew Bustos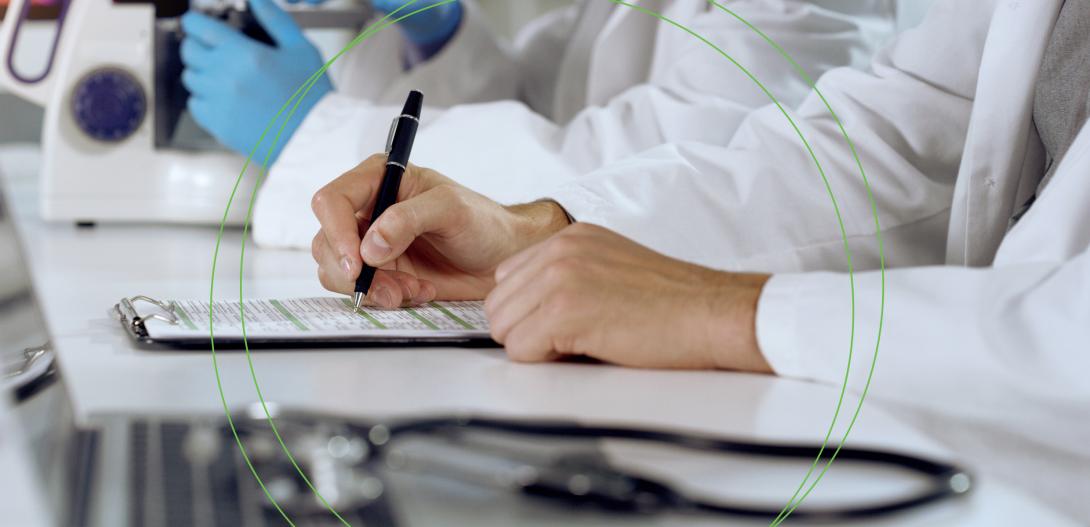 The pharmaceutical industry has been put on notice that the diversity of patient populations in clinical trials is a top priority for regulators and lawmakers. 
In April, the Food and Drug Administration (FDA) announced the publication of new draft guidance for clinical trial sponsors outlining their responsibilities to increase recruitment and enrollment of underrepresented racial and ethnic populations. 
FDA Commissioner Robert M. Califf called the initiative to improve trial diversity a "key focus" of the agency as it seeks to improve health outcomes for all Americans and reduce long-standing inequities in access to care, diagnostics and the physiological response to treatments.
There are well-documented age, gender, and ethnic disparities in how people respond to medications and other therapeutic interventions. A number of diseases and serious chronic health conditions have a disproportionate impact on racial and ethnic minorities. The traditional site-based model for clinical trials often fails to capture enough members of these communities to inform standards of care that could improve the health outcomes of these patients, and members of historically marginalized ethnic groups often receive treatment that is not optimized for their best health outcomes. 
To combat the serious public health disparities to which these inequities contribute, the FDA recommends that clinical trial sponsors develop a Race and Ethnicity Diversity Plan to inform outreach, recruitment, and retention throughout the trial process. It called the initiative a "key focus" to improve health outcomes for all Americans and reduce long-standing inequities in access to care, diagnostics, and the physiological response to treatments. 
The FDA plans to evaluate each Race and Ethnicity Diversity Plan developed by sponsors, and the agency may request that sponsors periodically update portions of these plans during the course of trial research and product development. It said the new guidance is intended to ensure that sponsors create an operational infrastructure to engage with more members of racially and ethnically marginalized population groups and ensure that the demographics of trial participants accurately reflect the target customer base of the therapy being studied. 
Sponsors will be responsible for documenting what steps they undertake to improve diversity and to what extent those steps are successful. The FDA recommends that sponsors submit their Race and Ethnicity Diversity Plan with their investigational new drug (IND) application or investigational device exemption (IDE) application. It further recommends that sponsors discuss their plan with the agency "as soon as practicable during medical product development." It specifies that this should be no later than when a sponsor is soliciting feedback on anticipated trials, often during the End of Phase 2 (EOP2) meeting.
The agency provided in its guidance a five-point narrative template that spells out what categories of information and scope of research should be addressed in a sponsor's Race and Ethnicity Diversity Plan. These five categories are as follows: 
Overview of the disease or condition

Scope of medical product development program

Goals for enrollment of underrepresented racial and ethnic participants

Specific plan of action to enroll and retain diverse participants

Status of meeting enrollment goals (as applicable) 
Early engagement with such a diversity framework can help overcome barriers to participation faced by many underrepresented populations. These hurdles can include a lack of awareness of healthcare delivery infrastructure, mistrust of the medical establishment, trial structures that demand subjects expend considerable time or money in order to participate, cultural and language barriers, and suboptimal health literacy.
The FDA urges trial sponsors to conduct outreach with community medical providers, healthcare advocates, and other stakeholders to reach patient populations that historically have been overlooked. Awareness-building and patient education resources such as social media outreach and web-based informational programming can augment these outreach efforts.  
Compliance in reporting is critical in broadening access and capturing the data generated from research taking place at academic, clinical, and private institutions. It can help sponsors identify gaps in representative diversity, cultivate new patient populations and adjust trial parameters in real-time without incurring the cost and expense of protocol revisions.
Now that regulatory bodies are starting to take notice, Sponsors and CROs are met with the challenge of scaling diversity efforts like never before. To succeed at scaling diversity recruiting, they must implement an agile operating system consisting of both unified technology and centralized networks- enabling universal access for both participants and trial sponsors. This type of operating system is crucial to successfully expanding clinical trial access to a more-representative patient population, while simultaneously facilitating faster enrollment and greater retention. 
More specifically, they must also deliver access to trusted community providers that coordinate and collect clinical trial data with confidence. Minority populations can maintain support from their trusted physicians - enabling continuity of care while expanding reach. Untethering clinical activities from a site-based trial model dismantles geographic barriers and promotes a patient-centered model of clinical engagement.
At Science 37®, diversity is at our core. Using a wide variety of hybrid and decentralized trial structures, the Science 37 Operating System™ can be leveraged to facilitate remote, community provider-based, and at-home observation as well as data collection. 
One of the key challenges trial sponsors face is successfully capturing and measuring representative data that is necessary for setting safety and efficacy goals. Sponsors can leverage the Operating System's standardized, compliance-oriented data collection in a single unified platform to benchmark the effectiveness of their efforts to eliminate health disparities in underrepresented communities, thereby fulfilling a key tenet of the FDA 's recent draft guidance. 
To learn more about how Science 37 can help you strengthen diversity in your clinical trials, click here.
Drew Bustos
Chief Strategy and Marketing Officer, Science 37