Blog
Rare Disease Research: The Impact of Decentralized Trials
Authors: Jonathan Cotliar, MD and Suzanne Pendl, MD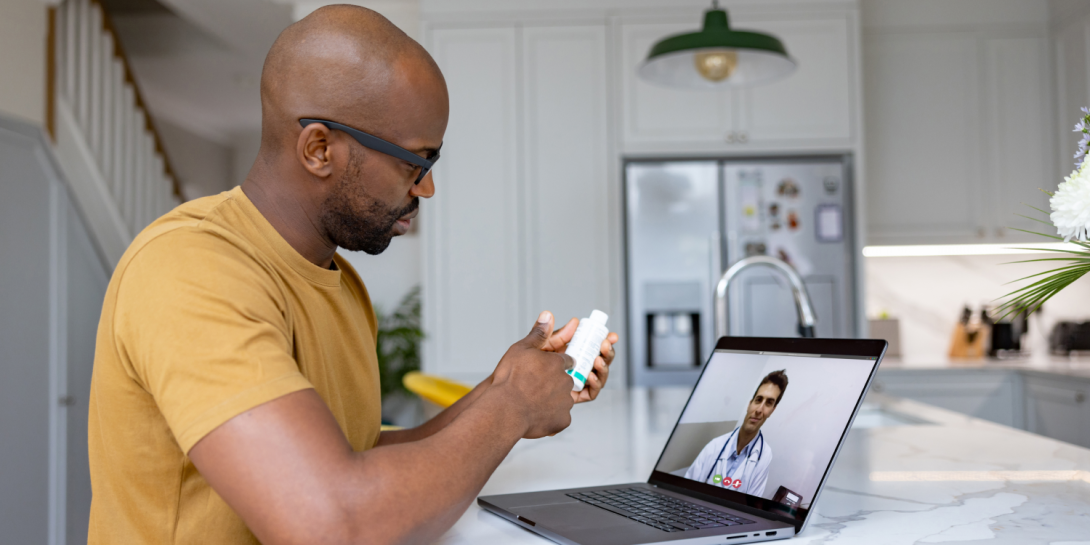 Collectively, rare diseases are not so rare. About 350 million people worldwide and roughly 1 in 10 Americans live with one of the more than 7,000 identified rare diseases.
Sadly, more than 90% of these uncommon illnesses don't have an FDA-approved cure (1), which is one of the reasons why 88% of individuals with rare diseases are open to clinical research as a care option. (2)
In the report titled "Barriers to Rare Disease Diagnosis, Care and Treatment in the U.S.," RareDiseases.Org explains that "Rare disease patients' interest in clinical trials is at an all-time high. Nearly nine out of 10 (88%) people living with a rare disease would consider using an investigational treatment, compared to 62% of respondents 30 years ago." Despite the need for clinical research, actual trial participation remains low, highlighting a significant gap.
Undoubtedly a number of factors contribute to this drastic contrast between interest and actual participation, but one high-impact change that can be made, is eliminating the need for travel to a research site for trial participation.
Decentralized clinical trials in the form of virtual sites (such as the Science 37 Metasite™) offer several benefits for rare disease studies:
Overcoming Geography—A virtual site removes geographical barriers, unlocking access for rare disease patients that cannot access research sites.
Reduced Participant Burden—A virtual site enables home-based study visits through telehealth and nursing support, easing unnecessary travel for activities like specimen collection, drug administration, and assessments.
Faster Enrollment—By enabling access to a larger pool of rare disease patients, a virtual site can accelerate trial enrollment.
Enhanced Participant Engagement—Rare disease patients are proactive in managing their conditions, and DCT tools enable more constant communication with study teams.
With a virtual site, such as the Science 37 Metasite, patients do not have to travel to a research site to participate, which unlocks trial access and eases burden—especially for those who live far from traditional research sites. 
This is made possible by Science 37 telemedicine investigators, mobile healthcare providers, a large network of community-based clinics, and a unified technology platform that combines all the necessary technology (eConsent, eCOA, Telemedicine, and Connected Devices/Wearables) needed to reach patients where they are. This centralized coordination of experts and technology affords patients the flexibility to be enrolled and seen from the comfort of their own homes.
But how does this actually come together? Below are some case studies that explain the power of the Metasite, with examples that show how something as complex as a clinical trial can be successfully brought to the patient with Science 37. 
A biotech company approached Science 37 to develop a virtual process to evaluate patients who may be eligible for an interventional study with a novel gene therapy for a very rare, life-altering disease, known as classic congenital adrenal hyperplasia, without the need to open several brick-and-mortar sites to recruit these patients.
To assess initial eligibility before the transition to the interventional treatment trial, Science 37 initiated a pre-screening study, including a thorough review of medical history with records, evaluations of general health, lab assessments of specific antibodies and hormone levels, confirmation of genetic eligibility, and intensive education about gene transfer therapy.
The Science 37 Metasite orchestrated the entire process, with telemedicine investigators, remote coordinators, and mobile nurses collecting samples in the participant's home. Science 37's unified platform enabled eConsent, telemedicine, and seamless data capture.
After initial eligibility was established, Science 37 continuously monitored the participant for a number of months—or until their confirmation visit—ensuring engagement and continued interest. This pre-screening study successfully facilitated the identification of the most eligible candidates for the sponsor's gene therapy trial, allowing the research sites to focus resources more efficiently on administering the potentially life-changing treatment. 
Rare Disease Case Study: Primary Biliary Cholangitis 
A top global pharmaceutical company approached Science 37 with a Phase III randomized, double-blinded trial for a treatment targeting cholestatic pruritus in patients with primary biliary cholangitis (PBC). The sponsor was looking to implement a DCT arm to reach patients beyond research sites and was also looking for data capture for a number of global sites.
For this study, Science 37 leverages the Metasite for end-to-end remote trial conduct, utilizing expert telemedicine investigators, mobile nurses, and remote coordinators to support patients in the comfort of their homes. The Science 37 unified platform handles all data capture—including critical endpoints collected through ePRO such as assessments of pruritus and sleep. The platform further enables eConsent, onboarding, a digitized schedule of assessments, end-to-end workflow orchestration, telemedicine visits, tracking of direct-to-patient IMP shipments, oversight of home administration, and more. 
Beyond the remote clinical trial conduct, in this study, Science 37's platform is also providing support to 129 research sites in multiple countries across South America, Europe, and Asia. 
A unique aspect of this case study is that Science 37 is delivering the long-term follow–up (LTFU) portion of this program—seamlessly transitioning participants from parent sites to the Metasite, facilitated by electronic data capture and virtual visits. The Metasite for LTFU is delivering significant cost savings to the sponsor by reducing the number of sites that need to stay open long-term.
The advantages provided by the Metasite for this trial are undeniable. Science 37 is far surpassing expected recruitment and enrollment rates, and to date, Science 37 is the #1 enrolling site globally. In fact, Science 37's  current recruitment is 220% higher than the 2nd highest site globally because of the expansive access that it enables. 
This case study further highlights the patient-friendly aspects of this decentralized clinical trial mode. In one instance, a site-based trial participant requested to be transferred from the brick-and-mortar site to the DCT arm. This individual was traveling monthly from Florida to Texas, so the patient burden (and environmental factor) was immense. 
The benefits that a virtual site can deliver for rare disease clinical research are immense.  While rare diseases affect  millions of individuals, and patients want to be part of research, access to sites is too often a limiting factor. With more than 1,400 rare disease studies in 2022, according to GlobalData's Clinical Trial Database(3), as an industry, more must be done to break down barriers, and bring important and life-saving research to the patient—regardless of location. Decentralized clinical trial models (such as the Metasite), are just one important step in a patient-friendly direction. 
https://rarediseases.org/new-report-finds-medical-treatments-for-rare-diseases-account-for-only-11-of-us-drug-spending-nearly-80-of-orphan-products-treat-rare-diseases-exclusively/

NORD RareInsightsⓇ Barriers to Rare Disease Diagnosis, Care and Treatment in the US: A 30 year Comparative Analysis