Blog
Top Five Reasons to Include Virtual Sites in Your Infectious Disease Research
Author: Debra Weinstein, MD, Vice President - Internal Medicine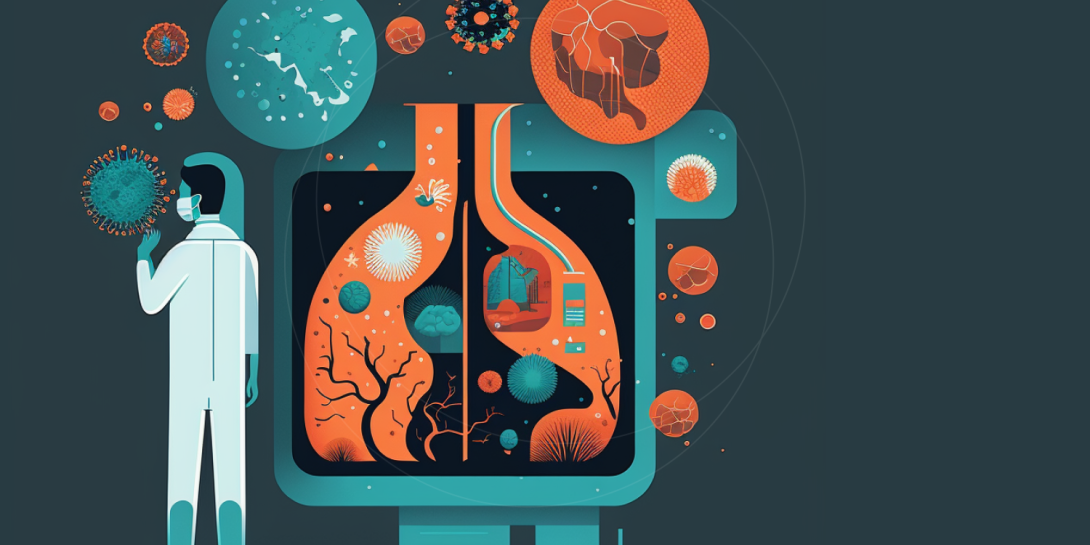 Virtual sites can help deliver infectious disease studies more quickly, more inclusively and in a more patient-centric way.
The COVID-19 pandemic reinforced the need for faster and more efficient vaccine development to respond to and eradicate emerging infectious diseases. Researchers accepted and adopted more patient-centered, home-based clinical trial modalities during the pandemic, allowing sponsors to continue study operations safely, compliantly, and efficiently. In addition, being able to recruit and enroll participants without geographic boundaries enabled long-overdue increases in patient diversity.
Deploying hybrid and decentralized models to infectious disease research also helped to solve many long-standing challenges. Based on our experience in designing and deploying hybrid approaches using decentralized clinical trial elements before, during, and after the pandemic, we see the following key benefits of applying virtual approaches to infectious disease studies:
1. Mitigate the risk of spread: A virtual site model by its very nature greatly mitigates the risk of spreading active infections. When a patient is able to do study visits at home, they do not have to come in contact with the general population or in contact with clinic patients that may have active infections. Additionally, the research-trained nurses come to the home with the appropriate protective equipment to further reduce infectious spread.
2. Broaden recruitment: An omnichannel recruitment strategy allows sponsors to screen, enroll, and retain a larger, more diverse patient population than traditional sites can offer. Depending on the study protocol, Science 37 can help sponsors recruit participants through a global network of recruitment channels that include patient advocacy groups, testing centers, and retail pharmacy partners. The ability to access such broad sources of participants is important when stratified, targeted sub-populations are required, such as for preventive studies.
3. Monitor patient safety: Infectious disease trial medications can have risks for adverse events. Our unified platform combined with the ease of using our telemedicine visits and our ability to deploy mobile nurses to the participant's home in a very rapid manner, we are able to both monitor and assist participants in their homes.  Our nurses travel to the home with rescue medications. With the investigator's approval, emergency medications to treat acute reactions are always available. Solumedrol, epinephrine, antihistamines, and any other specific medications that are required for drug reactions can be supplied and utilized when necessary.
Telemedicine investigators are also supported by the team while performing adverse assessment grading, attributing toxicity, and adjusting doses. Studies utilize electronic patient-reported outcomes and data from sensors and wearable devices to track new and worsening symptoms.
4. Collect endpoint data from anywhere: Vital-sign capture and patient self-reporting can occur from anywhere, with patient data accessed continuously through evidence collected by eCOA/eDiaries, eSource, connected devices, or in-clinic technology. By leveraging remote data collection, travel and site visits are reduced- improving the experience for patients in infectious disease studies. The virtual model also enhances the sponsor's ability to follow all endpoints and potential adverse events in realtime. All of our data entry is easily accessed through our platform. All data is time-stamped and attributable. The audit trail is easily followed to assure data integrity and properly executed endpoint collection.
5. Deliver flexible treatment options: Studies in the infectious disease therapeutic area often require the administration of biological agents per protocol. We have vast experience in shipping medications to the home under temperature control. We use a strict cold chain of custody in the event of medications that need to be maintained either refrigerated or frozen.
Virtual sites, such as the Science 37 Metasite, offer a patient-centric approach to infectious disease research that applies decentralized tools across the clinical trial journey. This allows patients to be recruited from anywhere and seen in the comfort of their own homes or at a nearby clinic while monitored and supported by a unified team on a unified platform.
To explore more ways that sponsors of infectious disease studies can benefit from using virtual approaches such as the Science 37 Metasite, read our playbook, here.