Blog
Treated Like a Human, Not a Statistic
March 20 2023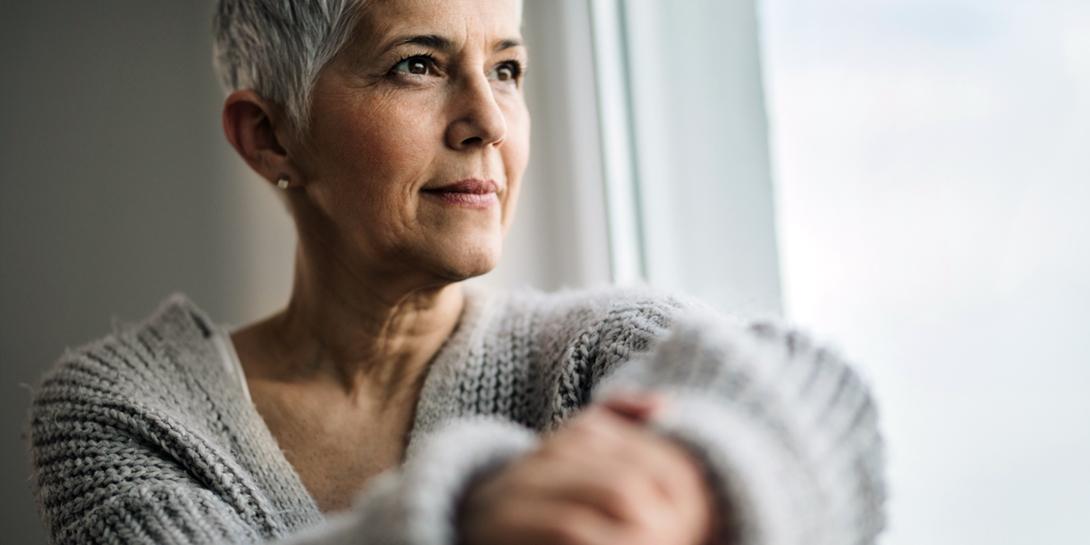 Virtual clinical trial access program provided breast cancer patients with personal, in-home treatment during the COVID-19 pandemic.
There's never an ideal time to receive a diagnosis of stage two HER2-positive breast cancer, but receiving that news in January 2021 — when the Omicron strain of COVID was at its peak — would've been absolutely awful. This is the situation that Victoria, a 54-year-old IT professional from Florida, found herself in just over two years ago.
The mother of three initially endured six cycles of chemotherapy over five months, a treatment that required a 45-minute drive to the clinic (and back) and carried the potential risk of exposure to COVID. Her doctor then recommended another medication, one that would require her to travel to the clinic every three weeks for an additional year. The thought of driving to 23 more clinic visits with a weakened immune system seemed unbearable, so Victoria asked her physicians if other options, such as a tablet version of the medication, were available.
Her doctors then informed her of a decentralized clinical trial that would eliminate the need for travel to a research site. Victoria was previously aware of clinical trials (her husband is an oncology researcher at a nearby medical center) but had never been asked to participate in one, traditional or virtual. After an initial consultation call with the Science 37 study coordinator, Victoria was still a bit apprehensive about having a stranger come into her home for something so personal as chemotherapy administration. But not having to drive to the clinic and potentially expose herself to COVID was a strong selling point, so apprehension aside, she decided to enroll in the study.
And she's glad she did.
Victoria participated in a Phase III decentralized clinical trial in which a nurse came to her home every three weeks to administer the study medication. Her progress was monitored by a telemedicine physician, and she only had to travel to a doctor's office once every other month. Victoria was immediately impressed with the nurse's professionalism and pleasant demeanor and credits the study staff for a positive experience. "Both the nurse and the doctor explained everything very clearly," she says. "My condition, the medication, the follow-up – they kept me informed of everything."
For Victoria, the personality of the nurse and the level of professionalism is critical for a positive clinical trial experience. "The people involved in the trial make all the difference," she says. "Especially in an oncology trial where a nurse comes into your home for two hours at a time; it means a lot if they're personable and you don't feel like you're being treated like a statistic, you're being treated like a human." She appreciates the fact that Science 37 has those kinds of people interacting with patients. "The study coordinator would actually call me after each in-home visit just to see how I was doing," she adds. "They didn't treat me like a number, they treated me like a person… with a family… with kids… it wasn't just trial, it was life."
For patients like Victoria, the virtual site model is essential for expanding access to clinical research. In her case, the convincing factor was not having to see other people coming in and out of a clinic and potentially exposing herself to infection. "No one comes to the hospital just to hang out. And I was vulnerable to infection, so being able to get top-notch oncology care without having to drive to the clinic meant the world to me."
From oncology clinical trials to CNS, endocrinology, cardiology, and more, the Science 37 Metasite expands access to new patient populations, delivering patient-friendly clinical research. Every step of the patient journey is a high-touch experience that drives study conduct excellence. To learn more, visit www.science37.com/metasite.